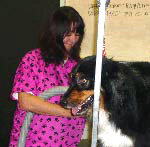 Debbie (Professional Groomer)
My name is Debbie and I love being a professional groomer. Animals have always been a big pleasure in my life, and working with them has always been something I loved and enjoyed. Meeting new clients and their pets is very rewarding to me at Sunnycrest. I love working for Sunnycrest because the staff is a lot of fun and entertaining. I have a miniature doxie named Treasure who I love dearly and I know she is in good hands with the doctors here.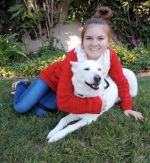 Liana (Certified Professional Groomer)
Hi, my name is Liana Carver and I am so excited to be working at Sunnycrest Animal Care Center.  I started grooming at Sunnycrest July 1, 2014.  I am a Certified Professional Groomer and am currently working 4 days a week.  I still have time to do some bathing so if you would like your pet bathed by a Certified Professional Groomer please let us know.
When I was adopted from Belarus, at age 9, I sadly said good-bye to my friends but asked my new adoptive parents if I could take all the homeless pets to America with me. They knew then that I would work in the animal care industry as an adult. My love for animals has only grown stronger since that day.
I graduated from Animal Behavior College and have been grooming ever since. My family has always believed in Sunnycrest's loving, high quality, veterinary care and I was thrilled with the opportunity to become part of the Sunnycrest Family.
If you would like to schedule a grooming appointment, please inquire at the front desk or call us at 714-871-3000. I look forward to meeting you and your pet. If you have any questions, please do not hesitate to leave a message for me and we can talk about the individual grooming needs of your special pet.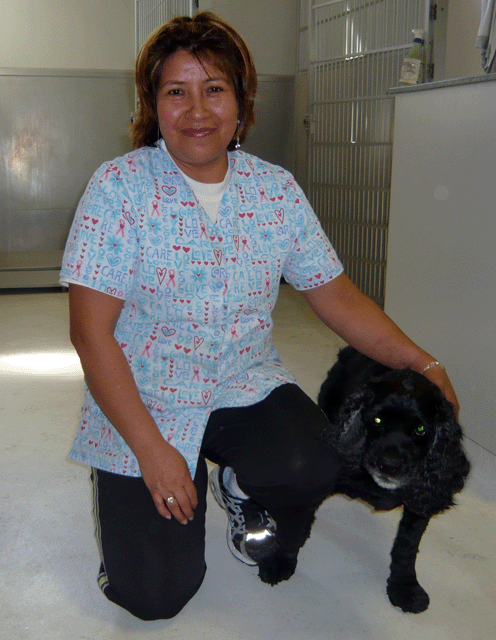 Martha
Hello, my name is Martha and I have been a member of the Sunnycrest Boarding team since 2004. I really love working with cats as well as with many other kinds of pets. I enjoy working here and playing with the boarding pets every day.