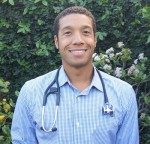 Dr. Fred Brewer
Dr. Fred Brewer is a board certified (American College of Veterinary Internal Medicine) veterinary cardiologist. He is a native of southern California, growing up in Long Beach where he attended Long Beach Polytechnic High School and later graduated from UCLA with a Bachelor of Science degree in Psychobiology.
Later, he received his veterinary degree from Cornell University in 2009. Following the 4 years at Cornell University, he completed a 1-year general rotating internship at the California Animal Hospital Veterinary Specialty Group in West Los Angeles with Dr. Stephen J. Ettinger.
This was followed by a 3 year Cardiology residency at Cornell University, where he was trained to perform minimally invasive interventional procedures such as pacemakers, balloon valvuloplasties, and PDA occlusions. He has a keen interest in electrophysiology, has extensively studied the canine sinus node, and has published in veterinary medical journals. Additionally, he is experienced in the management of complex arrhythmias and the treatment of refractory heart failure.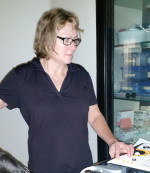 Dr. Ann Reed
Board Certified Veterinary Radiologist
Dr. Reed received her veterinary degree from Kansas State University in 1991 followed by a radiology residency at the University of Missouri-Columbia. She became a board certified Diplomate of the American College of Veterinary Radiology in 1995 and was a professor at the University of Missouri. Since 1998, Dr. Reed has resided in California, practicing and performing radiology, including diagnostic ultrasounds and radiology consultations for practicing veterinarians.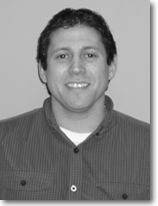 Dr. Seth Wallack
Board Certified Veterinary Radiologist
Dr. Seth Wallack is our consulting radiologist. He is a board-certified veterinary radiologist, founder and CEO of Veterinary Imaging Center of San Diego. His work in radioiodine (I-131) therapy for treating feline hyperthyroidism resulted in a new protocol for treatment dosing. He also started the American Association of Veteirnary Radiologists (AAVR), an online veterinary radiology education resource for veterinarians and veterinary technicians, and is the founder and president of Vetology.net, an online veterinary teleconsulting and image storage platform. He has published numerous professional journal articles and book chapters and is the author of The Handbook of Veterinary ContrastRadiography.
Dr. Jean Betkowski
VMD, DACVIM (Cardiology)
Dr. Betkowski is one of our cardiology consultants We value her detailed written reports.. She earned her VMD at the University of Pennsylvania, School of Veterinary Medicine and completed her cardiology residency at Tufts School of Veterinary Medicine. Dr. Betkowski is presently a staff veterinarian at Tufts. She has provided telemedicine cardiology consultations since 1999.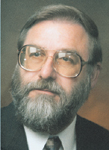 Dr. Johnny Hoskins
DVM Internal Medicine, PhD.
Dr. Hoskins also provides cardiology and internal medicine consultations for us. Dr. Hoskins with over 30-years of clinical experience is a Diplomate of American College of Veterinary Internal Medicine, with clinical specialties in Small Animal Internal Medicine, Small Animal Pediatrics and Geriatrics. He has written numerous textbooks, textbook chapters, professional articles, and regular news columns in popular trade magazines. His mission is to provide an efficient professional consultation service at reasonable costs to the the dog and/cat owner.