Acupuncture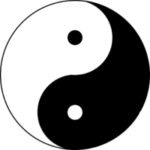 Acupuncture is an ancient art of healing used for over 3000 years. Acupuncture was very controversial in the 1970's when Dr. Glassberg began his studies of this modality.  Acupuncture is a widely accepted modality today by many in the veterinary community and veterinary students can now study acupuncture at some of the veterinary colleges as well as at some post-graduate veterinary acupuncture schools.  Dr. James studied acupuncture at the Chi Institute of Traditional Chinese Veterinary Medicine and is a Certified Veterinary Acupuncturist.
Dr. Glassberg's interest in acupuncture was sparked when a very credible professor of his, Dr. Dieter Delmann, discussed acupuncture in class in 1964.  In January of 1973, the California Veterinary Medical Association (C.V.M.A.) appointed a committee to study acupuncture in veterinary medicine.  At that time the only information available to the committee were some articles written in Chinese, German and French.  The committee had several of the articles translated into English and then with the help of the staff members from the U.C.L.A. Pain Clinic, and Dr. Glassberg along with a few of the committee members undertook a clinical field trial using acupuncture on animal subjects.  The initial field trial was encouraging so the project was expanded through the generosity of six Southern California veterinarians who donated their time and/or their hospitals to carry on the work.
The Board of Examiners in Veterinary Medicine felt that because of the publicity and the controversial nature of acupuncture at that time, cases should be treated in a facility set aside for acupuncture treatments only. They also insisted that the project should be administered by a not for profit organization predominantly under the control of licensed veterinarians.
To comply with the Board of Examiners' ruling, the National Association for Acupuncture was formed by some of the original group of veterinarians and U.C.L.A. investigators. N.A.V.A. was incorporated as a non-profit organization and received federal and state approvals.  The original Board of Directors was made up of veterinary practitioners, academics from several campuses of the University of California, representatives from industry, acupuncturists, a lawyer and Certified Public Accountant.
Conditions Dr. James and Dr. Glassberg treat most often with acupuncture include back and neck problem, hip dysplasia, elbow dysplasia and other degenerative joint diseases (arthritis), undiagnosed pain conditions, post-surgical pain and as support for patients undergoing cancer treatments.