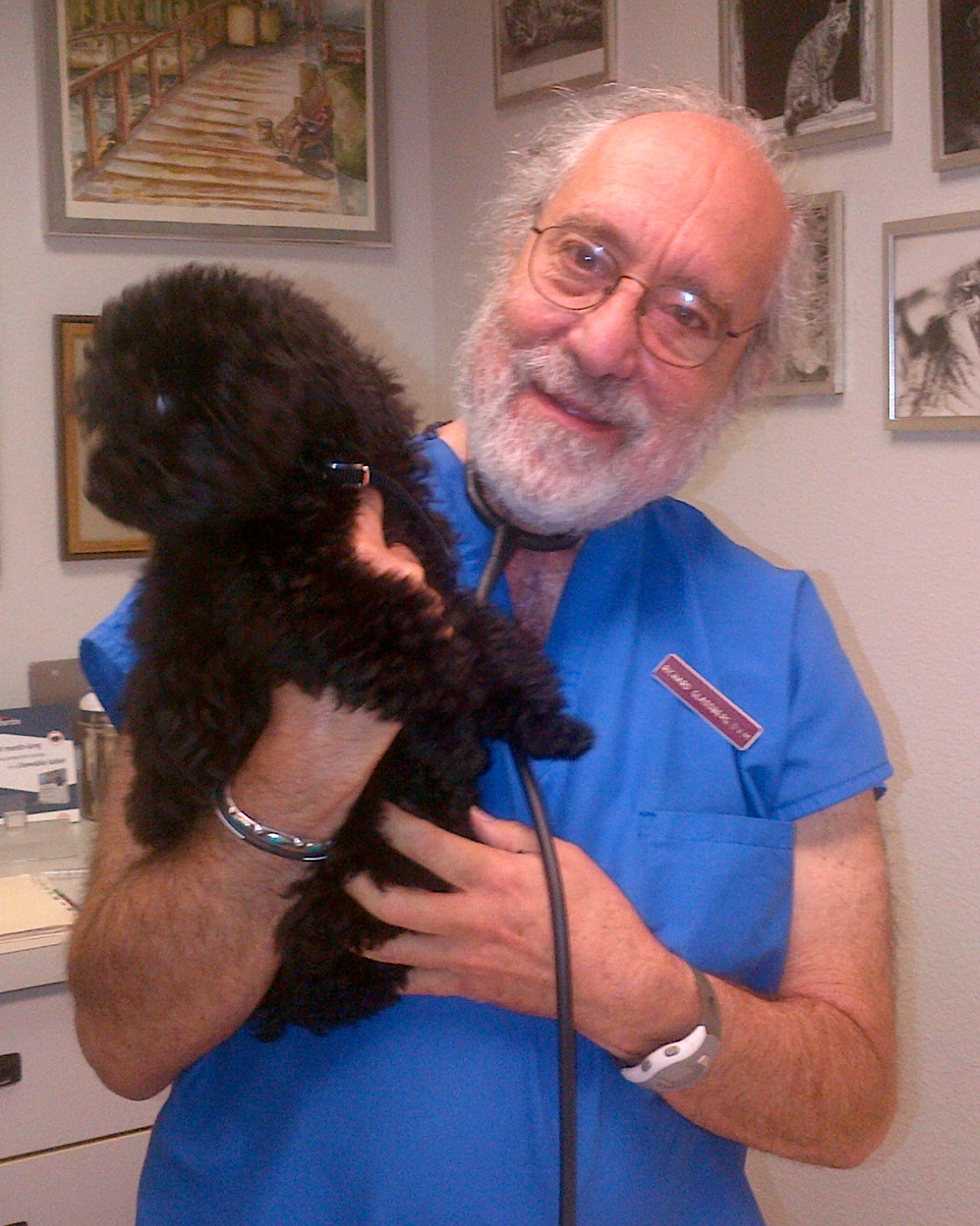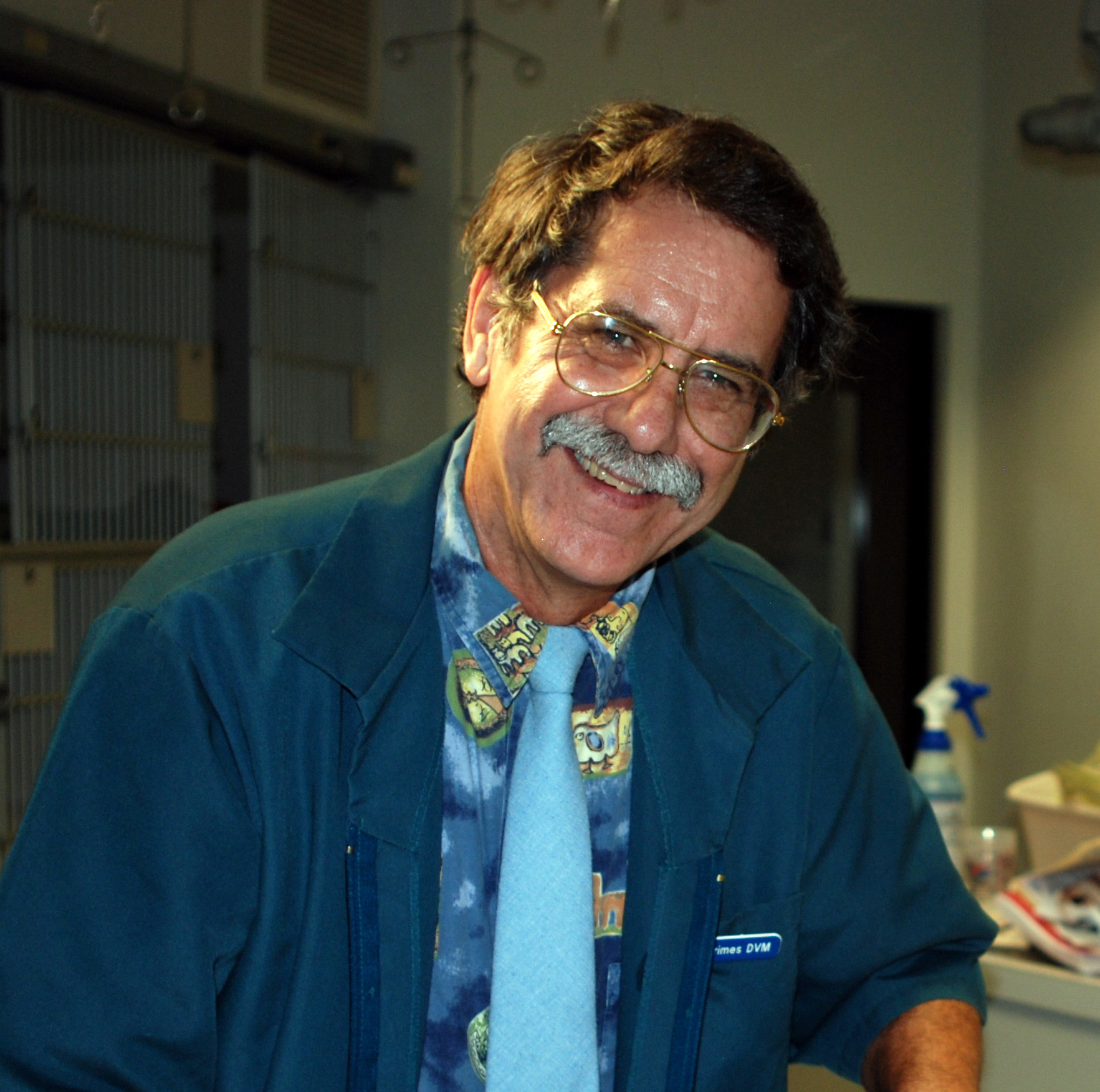 Dr. James Grimes
I have worked as a veterinarian for over 35 years, 30 of them at Sunnycrest. I do a lot of the surgery at the hospital so if you have any surgical questions I would be glad to answer them. My undergraduate degree is in Ecology and I graduated from the Colorado State University College of Veterinary Medicine. I have taken specialized courses in laser surgery, dentistry, and soft tissue surgery. In my spare time, I enjoy running marathons, reading, and playing with my two cats. I am a member of the American Veterinary Medical Association, PETA, World Wildlife Fund, Wilderness Society, Nature Conservancy, Morris Animal Foundation, Marine Mammal Center, Rain Forest Action Network, American Birding Association, American Bird Conservancy, Sea Turtle Rescue Project, Ocean Conservancy, Greenpeace, and the Bolsa Chica Land Trust. My wife and I love to spend our vacations birding and trekking in exotic places.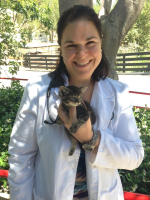 Dr. Rebecca Rosenberg
Hello all! Here is a quick snippet about myself. I received my Doctorate in Veterinary Medicine from Cornell University College of Veterinary Medicine in 2008, and my Bachelors of Science in Molecular and Cellular Biology from University of California, Davis. In spite of having grown up in Delaware, I consider myself to be a Californian at heart. In my free time, my husband and I take advantage of the good weather by hiking and swimming. We are always trying our hand a cooking something new and healthy. At home, I am owned by one extremely talkative cat, named Moonshine, and giant black lab mix, named Kobe. Also, I have a soft spot for purebred cats. If you want to know more, just come on in and meet me!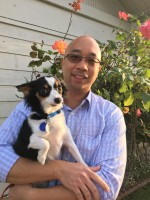 Dr. James Chupeco
I did not grow up around animals. I was actually a little scared of dogs as they were always bigger than me and chasing me which, to be fair, was my fault because I was usually running away. Then along came Haggis, who, like his namesake, was a wonderful mix of who knows what (inspired by my time at the University of St. Andrews in Scotland) and changed everything. I had been gearing up for a life in the business world, having gotten my MBA (University of Phoenix), but when Haggis got sick and I couldn't fix him, I had a paradigm shift. Having a penchant for studying in island countries, I went to the University of the Philippines for vet school. While there, I had a chance to reconnect with family, scuba dive, and meet my wife! Since then, I've taken courses in dentistry and, in order to better help our stiff and sore patients, acupuncture (Chi Institute in Florida). At home, I like to relax with my rescued Papillion mix, Pappi, cook and try different cuisines. I am a member of the American Veterinary Medical Association, Southern California Veterinary Medical Association, and the American Association of Traditional Chinese Veterinary Medicine.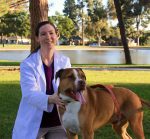 Dr. Nancy Lefavour
Growing up in central New Jersey in a pet-loving family, I was surrounded by many pets from a young age (dogs, cats, parakeets, gerbils, hamsters, etc.). And as a teenage horse nut, my parents were wonderful enough to pay for weekly horse-back riding lessons! I pursued my love for animals at Cornell University with a degree in Animal Science (2002), then spent two years working in Massachusetts on an educational farm and at a small animal veterinary clinic as a vet assistant. At this point, I decided that farming was not for me, and decided to go to vet school. I earned my Doctorate of Veterinary Medicine from Tufts University School of Veterinary Medicine in 2008. After veterinary school, I worked at a mobile veterinary practice in New Hampshire and saw a large variety of small and large animal species. I then moved on to a mixed animal practice in the White Mountains of New Hampshire, and worked there for 8 years. In July 2017, we made a move across the country to Whittier, CA, to pursue my husband's dream of earning a PhD in Psychology at Biola University. I miss the sheep and goats, but am enjoying the lack of snow and sunny weather in SoCal! I have two Pit-bull/Rottweiler mixes named Bonzai and Beukeboom, and two cats named Bug and Buddy. I enjoy gardening and soap-making when not busy running after my toddler daughter!