After-Hours Emergencies
If you think you have an after-hours pet emergency, you probably do!
For after-hours emergencies, we are fortunate to have the Orange County Emergency Pet Clinic close to us. In 1975, 41 local veterinarians, including Dr. Glassberg, founded the Orange County Emergency Pet Clinic to provide quality after-hours emergency care for their patients. The emergency clinic is open at all times when we are not here to serve you so you always have a place to take a sick pet where the pet will receive high-quality care.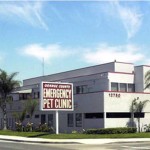 The Garden Grove Clinic is located at 12750 Garden Grove Blvd., Garden Grove, CA 92843. The clinic is located between Haster Street and Harbor Boulevard on the south side of Garden Grove Blvd.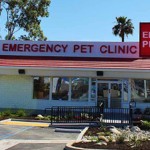 The North Orange County Clinic is located at 3920 N. Harbor Blvd., Fullerton, CA 92835, which is at the South East corner of Harbor Blvd. and Imperial Highway just West of the Best Buy store.
What you should do if you have an after-hours emergency:
Stay calm.
Transport your family pet to the Orange County Emergency Pet Clinic
No appointment is needed.
Emergency Clinic Hours:

Mon – Fri 6pm to 8am
Sat Noon – Mon 8am
Open major holidays

Remember, seconds do count.
Drive safely.
The Orange County Emergency Pet Clinic operates two full-service pet emergency clinics: one in Fullerton/La Habra and one in Garden Grove. They focus is solely on providing high quality, after-hours pet emergency care for car accidents, dog fights, trauma, poisonings, emergency C-sections, and any other pet emergency. The emergency clinic also provides overnight monitoring and care for pets we refer who need care when we are not open to serve you.