Emergency Clinic Doctors
We feel fortunate to work with compassionate and very competent Emergency Clinic Doctors.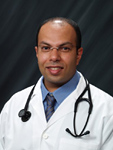 Dr. Jack Beshai
I was born in Cairo, Egypt, on July 26, 1980, and lived there with my family for 25 years. While there, I earned my BVSc from the Faculty of Veterinary Medicine, Cairo University, in 2004.
I moved to California in 2006 and made my home in La Habra, where I started to focus on becoming a licensed veterinarian in this state. I began working for OCEPC in 2007 as a veterinary assistant. In this role, I gained a great deal of experience as well as valuable knowledge in veterinary emergency medicine.
Over the past few years, I have spent most of my time studying for my veterinary board exams. I passed my North American Veterinary licensing exam in 2008 and completed the requirements of the ECFVG certificate in 2009.
I have had the great opportunity of working with the doctors at OCEPC, who are all wonderful mentors. I have also learned a lot from my uncle who is a veterinarian and has his own practice in LA County. I have always had an interest in emergency medicine and critical care.
When not working, I spend time with my wife, Silvia, and our daughter, Chloe. We enjoy the outdoors, riding bikes along the coast, and traveling together.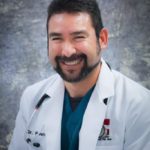 Dr. Adan Rivera
I was born in a tiny rural village in Guanajuato, Mexico. There, I grew up surrounded by wildlife and domestic animals. As a kid, I was so compassionate about relieving animals' suffering. With a lot of challenges, at 14 years old I moved to Mexico City to pursue a better education in my life's passion: Helping sick animals and preventing them from suffering.
I earned the degree in Veterinary and Zootechny Medicine from Universidad Nacional Autonoma De Mexico in 2002. I worked for 6 years as a veterinarian in Mexico. At the end of 2008, I arrived in Anaheim, CA and started working as a veterinary assistant in emergency and small exotic animal hospitals. I also volunteered in a wildlife rehabilitation center. While working, I was studying to get my veterinary license in the US. Passing all the American veterinary licensing exams, I completed the ECFVG program to become a licensed veterinary doctor in the USA in 2014.
Working as a veterinary assistant with many different doctors for more than 5 years gave me a big advantage and a lot of experience. Each case I helped a doctor with, I took as mine. I approached those cases thinking as a doctor, not as an assistant. I studied complicated cases in detail, observed how different doctors approached one same case and I analyzed the best outcomes. Combining my experience and skills as a doctor in Mexico, and my skills as an assistant in the US has enabled me to deal with all kinds of situations that can be presented as emergencies, not only in dogs and cats but in small exotics also.
When not at work, I love to spend my free time with my wife, my German shepherd dog and family. I love to go hiking and snorkeling. But I still make some extra time to volunteer to do medicine/surgery in the Wetland and Wildlife Care Center.
After 4 years of undergraduate studies, I received a degree in Biology from UCLA in 2005. I continued to work as a veterinary assistant for a couple of years then I was accepted into the Western University of Health Sciences College of Veterinary Medicine. During veterinary school, I nurtured my passion for emergency medicine by joining the Student Veterinary Emergency and Critical Care Society. In 2008, I was elected president of this society. Upon graduation in 2011, I received my DVM and was awarded the Veterinary Emergency & Critical Care Society Scholarship for Proficiency in Emergency and Critical Care.
I began working as a general practitioner in the High Desert community shortly after graduation. There, I was immersed in all fields of veterinary medicine and was able to progress my skills in emergency medicine. Now, as a member of OCEPC, I am thrilled to serve the Orange County community and to work hand-in-hand with fellow veterinarians for the benefit of our patients.
When I am not practicing veterinary medicine I love spending time with my family (especially my two nieces Melanie and Leslie), my two cats (Jane and Shasta), and my four dogs (Teddy, Ginger, Dalila, and Darla). I also enjoy gardening, reading, hiking, and I have recently taken up photography.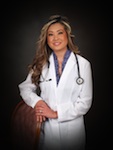 Dr. Marina Yamate
I've spent my whole life in So Cal and from a young age understood that healing an animal a person loves means healing the person too. By becoming a veterinarian, I knew that I would have the best of both worlds; working with the animals and being able to bring peace and happiness to the people around me by helping their loved ones in need.
I began volunteering at a local animal hospital at age 15. As a basic companion animal caretaker, it helped me to understand what veterinary medicine was all about. Through the years, I learned how to work as a veterinary assistant, veterinary technician and supervising veterinary technician in general small animal hospitals as well as a specialized mobile veterinary ultrasonography service, veterinary surgical practice and corporate ophthalmology practice. During this time, I successfully completed my Bachelor of Science in Agriculture, Animal Science-Pre Veterinary Medicine degree from California State Polytechnic University, Pomona in 2005.
In May 2011, I received my Doctor of Veterinary Medicine from Western University of Health Sciences, College of Veterinary Medicine. Postgraduate work included working in a day practice for a year where I gained experience in general small animal medicine/surgery, shelter medicine and exotic animal medicine/surgery. Emergency veterinary medicine is a gratifying passion of mine. We are able to diagnose and treat very sick, critical patients with the potential of making a significant difference in their recovery.
It is a privilege to be a part of a progressive small animal emergency practice where we are able to learn and work from a team of mentors that have extraordinary compassion and motivation to help mend animals, practice high-quality medicine and support the development of continued professional skills and knowledge. The capability that you are not only able to help an animal in need but the owners as well is something that stimulates my desire to aid in the building of a community through healing animals.
When outside of work, I enjoy spending quality time with my husband, Nacho and our three furry kids Kalani (Bengal cat 6 yrs), Kanoa (Bengal cat 5 yrs) and Khloe (terrier mix 1 yr). Taking every opportunity that I have to be with my friends and family is very important and we will often be outdoors hiking, mountain biking, snowboarding or out on our Sea-Doo at the Colorado River.